Welcome on Subgaze.com!
What is Subgaze.com?
The digital platform Subgaze.com is curated by Andrea Elia Kragerud. If you are interested in artworks or have any other questions, please contact: elia@subgaze.com
SUBGAZE is a platform for artistic ways of thinking, acting and seeing. The website consists of a digital gallery and a virtual project space. The selection of artists is diverse both in terms of works and biographies. The name SUBGAZE consists of the prefix "Sub" from subculture and "gaze" which refers to the visual perception. The media diversity and heterogeneity of artists presented on Subgaze.com reflect the current state of a contemporary and global art scene.
Prokura Nepp shares with us photographic achievements from her urban expeditions. The self-taught photographer draws her motifs from her surroundings in Berlin's subculture and on trips to unknown places. In the process, she dissects seemingly incidental everyday moments and surreal-looking landscapes with a scientific eye for detail.
The website serves as an experimental field for digital exhibition practice and consists of two sections. Subgallery presents a selection of works that can be purchased in limited editions or as unique pieces. Accompanying biographies, texts and links provide background information on the artists.
Subspace is dedicated to experimental formats. Artists are invited to show selected images, ideas, sound recordings or videos and to use the virtual space as a research field for digital, fictional, performative or process-oriented projects. In interviews, the process and background of current art projects are explored in more detail.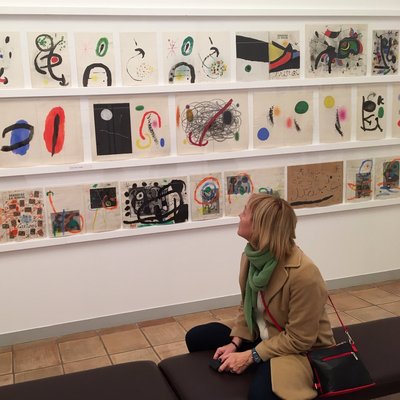 Andrea Elia Kragerud
Artist, Curator and Art Therapist
Born in Oslo and living in Berlin for over twenty years, my work as a curator is based on international experience and the combination of theory and practice. After studying art at the Berlin University of the Arts (2001 - 2008), I completed a master's degree in art history at the Humboldt University in Berlin (2009 - 2014).
In 2016 I curated the exhibition Kjell Varvin:Free Geometry at the Northern Norway Art Museum in Tromsø, Norway.
Since 2017 I have developed the idea for the experimental web gallery Subgaze. I currently live and work in Kreuzberg.